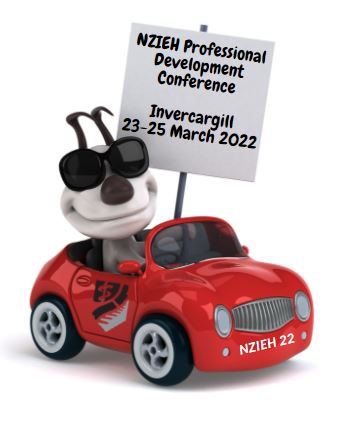 The 2022 conference will begin with a welcome lunch on Wednesday 23rd March and conclude with an exit lunch on Friday 25th March.
Registration fees for the 2022 Professional Development Conference:

This year, all conference registrations include admission to the formal conference dinner, though separate tickets can be purchased for any additional guests or partners of delegates. No day concession rates are available for the 2022 Conference. Member rates include all membership levels: Full, Associate and Student.
Registration fees overview: Early Bird prices
Early-bird Non-member: $729
Early-bird additional formal dinner ticket: $95
Registration fees overview: Non-Early Bird (after 30th November 2021 until Friday 11 March 2022)
Early-bird Non-member: $829
Early-bird additional formal dinner ticket: $135
* All prices are Exclusive of GST*
Registrations are due to open September 2021.
Draft Programme
A draft programme is still being confirmed, however we are pleased to announce the following speakers will feature at
the 2022 event:
New Zealand Food Safety - various presentations
Safe Food Pro - insight into the App
Jon Styles - Styles Group noise & acoustics - noise case study
Massey University - various presentations
Sue Reynolds, Hamilton City Council - Sanitiser study
Ana Da Cuncha -
Thames-Coromandel District Council - Ruminating thoughts
Tanya Morrison - Dunedin City Council - 'Rooster-gate': Lessons learned from Environment Court
The Ministry for the Environment
Karen Perry - Safe Food Services - workshop
Tom Dyer - Dunedin City Council - Lead in water case study
* The above listed speakers are subject to change. Further speakers will be added to this list and the draft programme as they are confirmed *
COVID-19 Considerations
NZIEH intends to hold this conference as a face to face event only. Considerations will be made closer to the time of event should New Zealand be in any other COVID-19 alert level other than Alert level 1 as to whether the conference will continue, be postponed, cancelled or otherwise delivered (E.g. hybrid or virtual conference).
In the event of a postponement or cancellation, full refunds will be given to delegates who have registered and are unable to attend the conference if held at a later date.
NZIEH will endeavour to make a decision about any alterations to the delivery of this event as soon as possible in early 2022 should COVID alert levels change.
More details to be released soon!